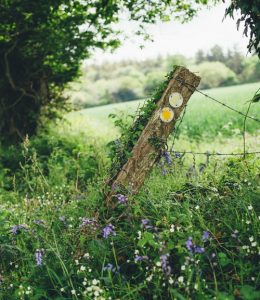 Rates & Insurance
Rates:
Individual Session Fee: $175-$195
Insurance:
Q: Do you accept insurance?
A: I am not in-network with any insurance companies; however, I am able to provide you an itemized receipt that allows you to submit for out-of-network benefits. Out-of-network services may be reimbursed in full or in part by your health insurance or employee benefit plan. We would verify your coverage before initial session.
Q: What types of therapeutic approaches do you use?
A: Some of the therapy approaches I use are Internal Family Systems which focuses on learning about your internal thoughts, feelings, and patterns through a lens of self-compassion and curiosity rather than judgment. As well as, Dialectical Behavioral Therapy for building mindfulness and emotional regulation skills and EMDR or eye movement desensitization and reprocessing for integrating past trauma or stuck points which get in the way of moving forward. I also regularly incorporate somatic resourcing and psychoeducation around neuroscience and the body to build better awareness.
Q: Do you offer in-person therapy sessions?
A: No, all sessions are online via a secure telehealth platform called Simple Practice. Benefits to online therapy include reduced travel time, being able to access therapy from anywhere in the state, being able to utilize the comfort and privacy of your own home, and being able to schedule more easily during or around work hours.
Q: What are therapy sessions like?
A: Our first session will focus on getting to know each other better and understanding your background. We'll also identify specific goals you might have and answer any questions that are coming up. From there, sessions will be a mix of exploring patterns, education around neuroscience, learning tools to break habits or increase coping strategies, re-writing the stories you tell yourself, and creating a clear plan for how to build a life you enjoy and find meaningful.
I view you as the ultimate expert on you so I like to collaborate and talk about what types of sessions feel best for you at the beginning of therapy. Some people prefer more educational, structured sessions where I provide a lot of tools and skills for you to practice in and out of the office, whereas other people prefer intentionally creating space to process, slow down, and explore the moment to moment with another person. Others like a combination of the two depending on their energy level so we get in the habit of checking in at the start of each session.
Sessions are collaborative and go at the pace you feel comfortable with.
Q: How often do we meet?
A: Therapy sessions are 50 minutes and we meet weekly. I require weekly sessions so that we can build the working relationship required to do deep work. Biweekly sessions can become an option later in treatment if determined appropriate for severity of symptoms and/or if significant progress has been made, however, keep in mind that biweekly sessions can impact clinical effectiveness due to spending increased time "updating" therapist rather than processing.
Q: How long do I need to be in therapy for?
A: Therapy usually lasts as long as you are still working towards your goals or as long as you still find a benefit. You decide what the right timeframe is for you. We will check in every so often to determine if you are still progressing and/or getting what you need from the sessions.
Q: What is your cancellation policy?
A: Your weekly hour is reserved for you, and therefore your financial responsibility for the duration of our therapeutic agreement, regardless of whether you attend. I do offer a one week per year freebie and a generous reschedule policy, as I know that illnesses and family emergencies do come up. You are also not required to pay for any sessions that I cancel or am away from.
Q: How do we get started?
A: Click on the button below where you can schedule a free 30-minute video consultation. The relationship between client and therapist is important. I want to make sure you are matched with the right person to work with your unique needs and that you feel seen, heard, and respected.
During our consultation call we will discuss your specific areas of concern as well as assess if we are the right client/therapist fit. If I am not the right fit for you, I still want to help connect you to someone who is.
I look forward to connecting with you!