It's time to reclaim your life.
Sarah James Pearse, Licensed mental health counselor
You remember a time when not being able to imagine a path forward and feeling alone in what you're going through wasn't the "norm" …but those days feel like a distant memory.
Don't you wish you had the roadmap to change that?
You've come to the right place.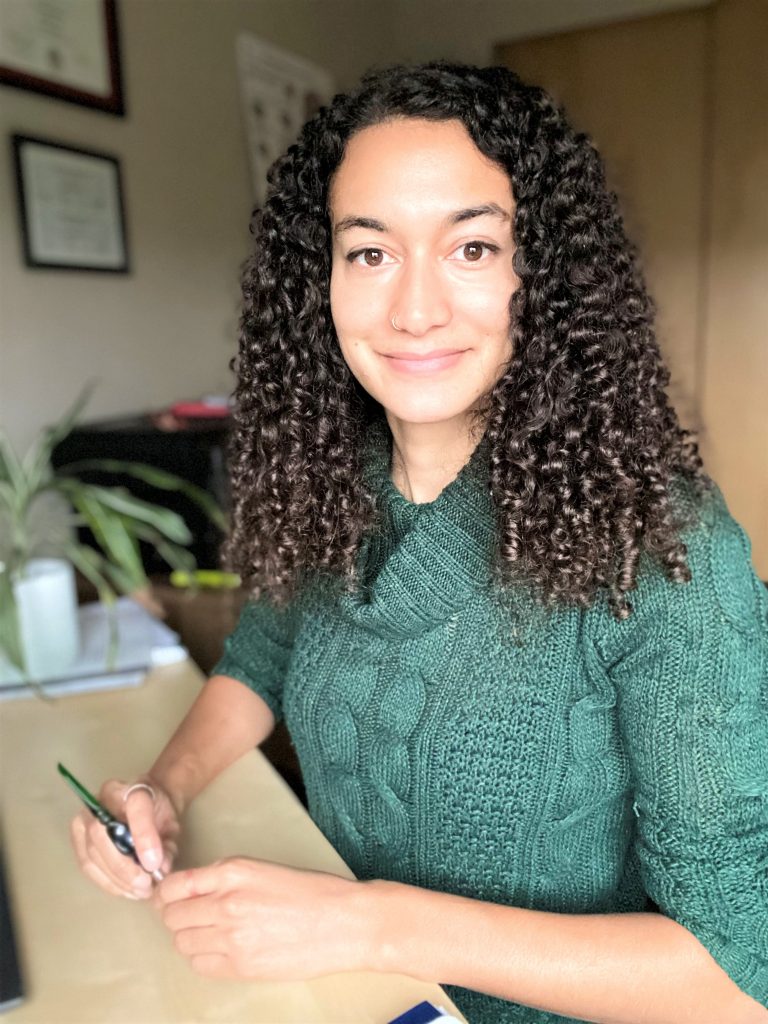 I'm Sarah, and I help individuals just like you: ones that have it within them to build rewarding relationships and a life full of purpose, but just need the support to get there.
I help my clients find self-acceptance, self-trust, and self-efficacy by equipping them with the tools they need to better understand themselves and free themselves of the patterns that get in the way of their deeper why.
What does therapy with me look like?
I know that finding the right therapist can feel overwhelming and reading someone's resume isn't going to help give you any real idea of what it's like to work with them. So, what you really want to know is what I'm like as a person and how that translates to what I'm like as a therapist…
Well, as a person I can be…
Somewhat awkward and nerdy (but comfortable with it)
I spend my time exploring the world of ideas in books and conversation
I laugh often
I find most humans I meet endlessly interesting
I identify as queer + mixed race
I am Libra sun, moon, + rising (I'm told I have a very light-hearted "airy" energy!)
How does this translate to me as a therapist?
I tend to show up calm when other emotions around me are big
I tend to incorporate a lot of psychoeducation and neuroscience because I find left brain understanding very helpful in containing right brain overwhelm
I joke and laugh with you when appropriate
At times I stumble over my words from excitement
I genuinely enjoy the process of getting to know you
"Adults envy the openhearted and open-minded explorations of children; seeing their joy and curiosity, we pine for our own lost capacity for wide-eyed wonder."

– Gabor Mate
Many of today's solutions for individual therapy are a one-size-fits-all approach, leading so many to feel like they don't know how to be themselves in therapy. I know that your circumstances are unique, so I use an integrative approach which combines a lot of different techniques depending on who you are as a person and your specific issue, although always from a trauma-informed lens.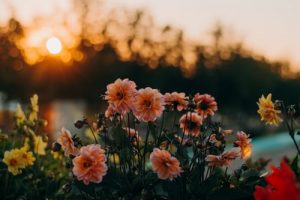 I am dedicated to helping people regain a sense of balance in their lives.
My training in DBT, EMDR, and IFS means I have the expertise you deserve when building emotional resilience, healing from your past, and re-writing your new narrative. But at the end of the day, you want to know you're working with someone who "gets" what it means to be struggling, right?
I get it because I've lived it myself. When I was 19 years old, my attempts to run from my overwhelming emotions led to self-destructive behaviors and I drifted from one relationship to the next, hoping that it would take away my pain, but only finding myself feeling even more alone. One day, I hit a breaking point and ended up going to therapy. It wasn't until a year later that I started to feel and see changes  (because past childhood wounds are deep and can take time to heal), but something kept me going back even when I wasn't sure why in the beginning. Turns out, therapy ended up changing my life, and now I want to help other young adults so that they don't have to be stuck like I was.
Over the last 6 years, I have had a lot of experience working with trans and nonbinary clients around transitioning, identity, and mental health issues. I have a special connection to helping others who are struggling with identity because I have had to go through so many of my own struggles around identity in my life. The struggle around identity can be so confusing, isolating, and hard to put into words. And yet there is nothing more beautiful then when we are able to eventually re-write our narrative and reclaim our truth.
So, when we work together, you won't just get a trained therapist. You will get someone who truly understands what you're going through.
Education & Credentials:
Licensed Mental Health Counselor
License #: LH.60958162
License State: Washington
Practicing Since: 2015
Bachelor of Arts in Philosophy, University of Oregon
Master of Arts in Mental Health Counseling, Antioch University of Seattle