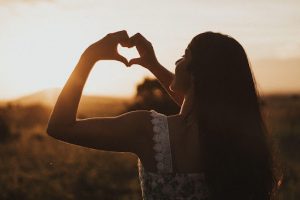 Guest post by Kimberly Thomas
When life is busy, it can become a challenge to take care of yourself. However, achieving your goals is easier when you look and feel better. Fortunately, there are many steps you can take to start prioritizing your needs and living your best life.
Adopt an Active Lifestyle
Exercise is great for your physical health and can help you build a more toned physique. Furthermore, leading an active lifestyle can improve the symptoms of some mental health issues. For example, research suggests that sedentary people are more likely to experience anxiety and that exercise can help relieve those symptoms. If you're new to working out, invest in some fitness gear and try a few different activities to find one that you can stick with long-term.
Change the Way You Eat
Eating a healthier diet can help you manage your weight and reduce your chances of developing certain chronic illnesses. Start by adding nutrient-dense foods such as fruits, vegetables, and whole grains to your meal plan. In addition, you should avoid processed foods and meals with excess sugar and salt.
Address Career Frustrations
If your job makes you feel stressed or bored, perhaps it's time for a change. Switching careers may seem daunting, but a survey found that 77% of people who changed their line of work felt happier afterward.
Online education makes it possible to earn a master's degree while balancing work and family responsibilities. There are programs in various fields, including business, healthcare, criminal justice, and psychology. You should look for appropriately accredited schools and shop around to find reasonably priced tuition during your search.
Get Help When You Need It
Taking care of yourself sometimes requires you to reach out for assistance. For example, visiting your physician regularly and consulting with other healthcare providers before serious problems arise can help you maintain your physical health.
If you are experiencing mental health issues, consider seeking help from Reclaim Counseling. Establishing your goal before the first session can be clarifying if you're nervous about starting therapy. Don't feel pressured to address everything in one session, and give yourself downtime to process your emotions after. 
Update Your Personal Style
You can improve your look by defining and upgrading your personal style. Try identifying your favorite outfits and build up your wardrobe around those pieces. Follow celebrities and influencers whose fashion sense you admire for style inspiration.
Rethink Your Beauty Routine
Creating a functional yet straightforward beauty routine is a great way to enhance your appearance. For example, using fewer products can actually improve your skin. Find a gentle cleanser and moisturizer, and be sure to wear sunscreen on any exposed skin every day to protect yourself from radiation that contributes to skin cancer and photoaging.
Additionally, you can simplify your hair care regimen by learning about the appropriate products and techniques for your hair texture. If you're unsure what type of hair you have, consult your hairdresser at your next appointment.
Create a Self-Care Checklist
There are many ways to attend to your needs, and a self-care checklist can help you keep track of them. Monitor physical needs like sleep, eating and movement to care for your body better. You can also set goals for stress reduction and mindfulness and use your checklist to record your progress.
You shouldn't neglect to care for yourself mentally or physically. Putting your needs first on occasion can help you feel and look your best, giving you the energy and confidence to succeed.
-Written by Kimberly Thomas